Welcome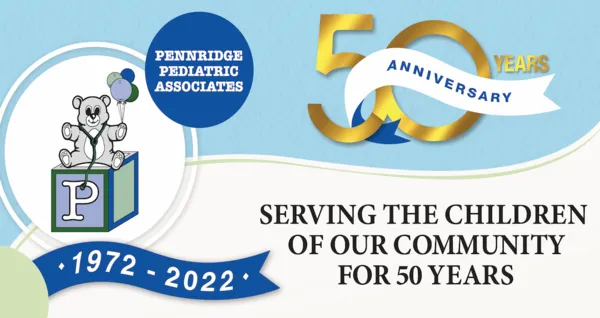 Parent Resources
An online resource center providing you with additional helpful information.
Sick Child?
View the KidsDoc Symptom Checker from HealthyChildren.org
9/15/23 The 2023 Flu vaccine has arrived at PPA so please do not delay this important preventative vaccine. Flu shots can be scheduled by appointment during regular office hours. We also have WALK-IN FLU CLINICS for established patients on the following Saturdays from 8:15 to 11:45 AM:
Sellersville office-- 10/7; Harleysville office -- 10/21; Sellersville office -- 11/4. NO APPOINTMENTS NECESSARY ON THESE DATES FOR FLU SHOTS ONLY.
4/20/23 Pfizer Bivalent Covid vaccine is now approved for any child 5 years or older receiving his/her initial vaccine as a single dose. Children 6 months to 4 years will receive 3 doses of the bivalent vaccine. PPA recommends Covid-19 vaccination for all children and adolescents 6 months of age and older who do not have contraindications in accordance with the recommendations from the AAP and CDC. If you have specific questions in this regard relating to your child, please call one of our offices to speak with our clinicians or nurses. Please call to make your child's appointment today!

3/30/23 PPA MASK POLICY: Our masking policy now requires only those patients, parents, siblings, or anyone else accompanying a patient who has respiratory illness or has had recent covid exposure to wear masks. Other sick patients, parents, and anyone who is not sick with a respiratory virus and who has not had recent Covid exposure, seen on either the well or sick side, do not have to mask. PPA reserves the right to change or modify this policy according to the community spread of Covid 19 or as recommended by the CDC or the PA Department of Health. We appreciate your respectful cooperation with our Mask Policy.
2/1/23 Effective 2/1, a $25 No Show fee will be assessed for all no-shows. Please give us 24 hours advance notice when canceling an appointment so the appointment slot may be used for another patient. Thank you for your cooperation.
1/1/2021 The CARES Act requires that providers post their cash price for COVID-19 testing. PPA'S cash price for rapid COVID-19 testing is $60 which must be paid at the time of service. Please note, this is only for the COVID-19 rapid test. Other tests and screenings may be ordered and provided at the same time of service, which will affect the total bill for this service and may require payment of other out-of-pocket costs (for example, office visit copays). PCR Covid-19 testing, when determined as required by the clinician, will be sent out to commercial labs and billed to insurance.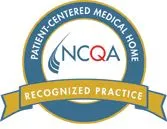 About Pennridge Pediatrics
Looking for a compassionate, family-centered pediatrician in Bucks-Mont? You've come to the right place. At Pennridge Pediatrics, we specialize in medical care for kids, and we would love to get to know you and your family better. Our commitment is to help children reach their highest potential by working with parents to promote and maintain their child's physical and emotional well–being from birth up to college years. We also understand that our clinicians and our staff play a vital, impactful role in the lives of our patients and we are committed to delivering a safe and supportive environment for all of our patients.
Our Bucks-Mont pediatricians believe that accessibility, understanding, and comfort are the cornerstones for an exceptional pediatric practice. To achieve this goal, we offer convenient office hours, helpful patient resources and an outstanding level of support and expertise. So whether you're visiting for the first time or the hundredth time, you'll receive the same quality, educational and compassionate service with every appointment.
Our shared goal, as parents and physicians, is to guide your child on a path of optimal health. In order to attain this, we continuously strive to meet and exceed our patients' expectations while maintaining the highest standards of excellence in pediatric medicine. From prenatal visits and preventive care to treatments of acute illnesses and the ongoing treatment of chronic conditions, Pennridge Pediatrics offers comprehensive medical treatment for children from infancy through adolescence.
Please keep in mind, we believe in the safety and efficacy of the current vaccine schedule that is recommended by the Centers for Disease Control and Prevention (CDC) and the American Academy of Pediatrics (AAP). Please visit the CDC website or the CHOP Vaccine Education Center website for more information on vaccines: http://www.cdc.gov/features/reasonstovaccinate/index.html and http://www.chop.edu/service/vaccine-education-center/home.html .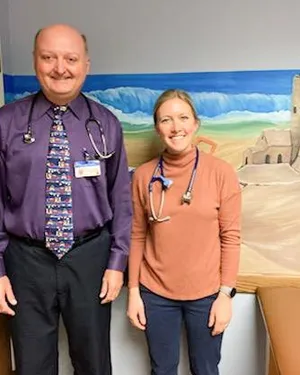 Please take a few moments to explore our informational website. We hope you will find our site easy to navigate, informative, and helpful in keeping your family healthy. This website gives you easy access to our Bucks-Mont pediatric practice, including directions, hours of operations, payment policies, and information about our physicians and our services. It also includes answers to some of our most commonly asked questions.
If you have any questions or want to schedule your child's first visit to our office, feel free to call either of our offices today. Our friendly and highly knowledgeable staff is available to support and assist you with any questions or concerns about the health of your child. Thank you for your interest in Pennridge Pediatrics.
SI DESEA LEER INFORMACION DE TODAS LAS VACUNAS EN CUALQUIER IDIOMA, POR FAVOR VISITE cdc.gov Y ESCOJA LA INFORMACION EN SU PROPIA IDIOMA.