Welcome
Pennridge Pediatrics welcomes new patients. Choosing the right pediatrician for your child(ren) is one of the most important decisions you will make. By selecting Pennridge Pediatrics, you can feel confident and comfortable that you have made the right decision.
You can schedule your child's first appointment by calling the Sellersville, PA office at (215) 257-2727 or the Harleysville, PA office at (215) 256-1999. If you are expecting a new baby or are a new family to our office, we offer Pre-natal consultation appointments free of charge. You will meet with one of our pediatricians who will be able to tell you all about our practice and can answer any questions you may have as you make your selection for a new pediatrician. Call either office at the above numbers to schedule this consultation. Please note that we do require all children in the family under the age of 18 to be registered with our practice. Also, we require all children in the family to be vaccinated according to the AAP Bright Futures Vaccine schedule.
To understand what to expect for your child's first visit to our practice, please read through this page.
Our Office Philosophy
We at Pennridge Pediatrics are concerned with the health of infants, children, and adolescents, their growth and development, and their opportunity to achieve their full potential as adults. To foster this, we encourage regular well-child care which includes annual physical exams, developmental assessments, vaccinations, and screening tests when indicated.
Improving the lives of the children we serve by providing quality care in a child-centered environment.
Listening to our young patients and their families who we are privileged to serve.
Guiding our patients along a path of optimal health and wellness.
Continually pursuing excellence at all levels through continuing education.
If you're preparing for your child's first visit, you can do a few things to help expedite the appointment. Please provide the following information when you arrive for your visit:
Insurance cards
PA-approved picture ID of parent or guardian
Please arrive 15 minutes early for your appointment to allow for completing new-patient paperwork
The Initial Visit
Our compassionate pediatricians do whatever it takes to make every visit to our office a pleasant, relaxed experience. With all of the important information about our practice available on our website, you can feel confident that you and your child are well-prepared for your first appointment. When scheduling your first appointment, our front desk and nursing staff will ask you to send us your child's vaccine and previous medical records and verify your insurance to make sure we are a participating provider. Our nurses will ask you to provide a full patient/family/social history over the phone (which takes about 5 minutes) as well so we have all the information required for the optimum continuity of care for your child. We also invite you to review our staff page in order to get to know our doctors and staff. We look forward to meeting you.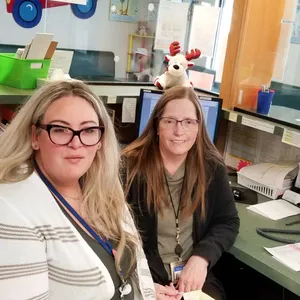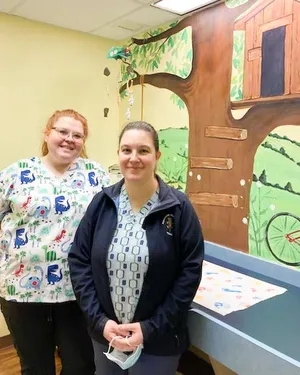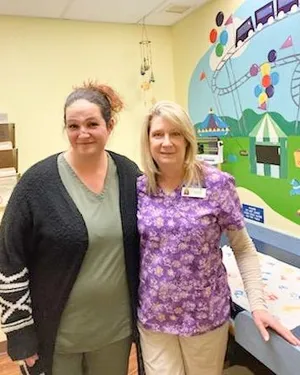 Directions
Harleysville - Located in the Hennings Shopping Center
Sellersville - Located across from Grand View Hospital
--
mi
Pennridge Pediatrics
Address
711 Lawn Ave
Sellersville, PA 18960-1575, US