PENNRIDGE PEDIATRICS AWARDED RECOGNITION BY NCQA AS A PATIENT-CENTERED MEDICAL HOME FOR THE THIRD TIME 10/07/21!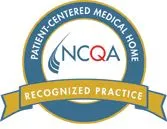 The NCQA Patient-Centered Medical Home is a national model of primary care that combines teamwork and information technology to improve care, improve patients' experience of care and reduce costs. This means our practice, as your MEDICAL HOME , is the central resource for all of your child's healthcare needs. "The MEDICAL HOME is accessible, continuous, comprehensive, and culturally effective care for your child", as described by the American Academy of Pediatrics. We are honored to serve as the MEDICAL HOME for the children of this community. Our practice is proud to join an elite group of primary care physicians in America committed to advancing quality in health care as an NCQA-recognized practice.
NO SURPRISES ACT/GOOD FAITH ESTIMATE POLICY
1/1/22 In accordance with new Federal Law, PPA will provide a "Good Faith Estimate" of anticipated charges to patients who are not enrolled in a group health plan, insurance from the federal exchange or a group Medicare or Medical Assistance program. This basically includes our patients who may be uninsured or have the financial status of "Private Pay". This Good Faith Estimate will be provided to all patients who fall in these categories when the parent schedules the appointment or within 3 days of request by any parent. In compliance with the newly enacted law, this policy is designed to protect patients from any surprised, unexpected bills for services at our offices. Note: Patients who are enrolled in group health plans or Medicare/Medical Assistance, should already be informed of any out-of-pocket responsibilities in the form of co-pays, co-insurances and deductibles as it is the insurance company's responsibility to inform its members of these costs.
21ST CENTURY CURES ACT
As approved by our Board of Directors on 3/15/21, PPA has an Information Sharing Policy which ensures that patients are able to receive their health information in a safe, secure, and HIPAA-compliant manner in compliance with the 21st Century Cures Act. The goal of our practice is to make every effort to share information with patients and authorized representatives in order to empower them to be active participants in their care. Sharing of information will be accomplished through both active (upon request) and passive (information that is made available upon demand through our patient portal) methods. This full policy is available upon request by any patient to our Office Manager.
CARES Act
1/1/2021: The CARES act requires that providers post their cash price for COVID-19 testing. PPA'S cash price for rapid COVID-19 testing is $60 which must be paid at the time of service. Please note, that this is only for the COVID-19 rapid test. Other tests and screenings may be ordered and provided at the same time of service, which will affect the total bill for this service and may require payment of other out-of-pocket costs (for example, office visit copays). PCR Covid-19 testing, when determined as required by the clinician, will be sent out to commercial labs and billed to insurance.
New $25 No Show Fee
Please be advised that due to the high demand for appointments in our office and an increasing trend of no shows, we will be adding a $25 NO SHOW FEE for all NO SHOWS effective 2/1/23. We appreciate the courtesy of 24 hours advance notice to cancel your appointment so that we can use the canceled slot for another patient. We will honor some same-day cancellations as we understand that emergencies arise that would require canceling your appointment. Please call the office in which your appointment is scheduled to cancel and we would be happy to reschedule for you at the same time. Thank you so much for your cooperation.
Patient Portal
9/1/20: PPA is pleased to announce the launching of our new Greenway Patient Portal. Please note that credentials for our old portal version will no longer be active. Contact our office for instructions on how to sign up for the new version of our Patient Portal.
PPA Mask Policy
7/11/22 Our masking policy now requires all parents and patients on the sick side only to wear masks. If patients/parents do not have their own masks, PPA will provide one for them. Masks are now optional for families who are not sick and are coming in for well checks. PPA reserves the right to change or modify this policy according to the community spread of Covid 19 or as recommended by the CDC or the PA Department of Health. We appreciate your respectful cooperation with our Mask Policy.
4/16/20: PPA is very excited to announce that we will now be scheduling "Telemedicine" visits through doxy.me. This virtual visit will include audio and video capability for issues that are deemed as non-emergent by our nurses and clinicians. If you are interested in a virtual visit for your child, please call 215-257-2727 for Sellersville and 215-256-1999 for Harleysville to be connected to our triage nurse. Our nurse will determine whether or not your child's ailment can be scheduled as a virtual "telemedicine" visit or if your child requires a face-to-face visit in our offices. Thank you and we hope that all of you are continuing to stay safe and well!
OFFICE HEALTH PRECAUTIONS DUE TO COVID-19 AND INFLUENZA VIRUSES
March 2020: Due to viruses circulating in our area, all books, puzzles, and coloring materials have been removed from our offices for your protection for the time being. Thank you for your understanding!
Importance of Early Literacy!
It's never too early to start reading to your baby! The AAP promotes early literacy even for infants younger than 6 months of age. Talking and reading aloud with your young infant or child is an extremely effective way to expose them to language. Here's a link to the AAP healthychildren.org with some more tips: http://www.healthychildren.org/English/ages-stages/baby/pages/Developmental-Milestones-of-Early-Literacy.aspx
'DEDUCTIBLE' and 'PRIVATE PAY' Balances
Due to the high cost of sending out billing statements, 'DEDUCTIBLE' and 'PRIVATE PAY' balances will only receive one statement advising parents of the balance due. If the balance is not paid in full or payment arrangements made within 30 days of the first statement, the account will be forwarded to a collection agency. Parents should contact their insurance companies to determine if their office visits with PPA are subject to a deductible.
PPA POLICY REGARDING TREATING ALL CHILDREN IN THE FAMILY
For various reasons, PPA requests that all children in the family be registered with our office. We will not see individual children in the family when others have a different PCP under the age of 18.


HIPAA Privacy Notice
Please see the attached link for the new HIPAA regulations HIPAA Privacy Notice . Please be advised that to comply with HIPAA, a Photo ID is required for a parent/guardian/patient picking up any paperwork at our offices. Written authorization must be given by the parent/guardian/patient if another individual is designated to pick up paperwork; and in turn, that designated individual must then provide a Photo ID at the time of pick up. No exceptions will be made to this policy. Please note that the following paragraph has been added to the Acknowledgement of HIPAA Privacy Notices that must be signed yearly by a parent/guardian/patient:
Note this change 1/21/22: If the person who presents with the patient for care, has legal authority to consent to care, our office will provide that care as deemed medically appropriate by the provider and/or members of our staff. Regardless of whether parents reside in the same or different households, it is the responsibility of the parent/guardian who presented with the patient for care, to communicate information to any additional guardians. Only in cases where there is legal documentation in the medical record stating that there must be informed consent from both parties, will reasonable attempts be made to obtain the consent of the other parent; however, it is still the primary responsibility of the person presenting the child for care to communicate all medical information to the other parent. As of the date of signing this document, it is the signer's responsibility to make PPA aware of any effective court orders in place and we must have copies of these documents for our files.
Nondiscrimination and Accessibility Requirements, ACA
PENNRIDGE PEDIATRIC ASSOC., INC. complies with applicable Federal civil rights laws and does not discriminate on the basis of race, color, national origin, age, disability, or sex. Pennridge Pediatrics does not exclude people or treat them differently because of race, color, national origin, age, disability, or sex. Please see the entire disclosure required by law in 15 different languages .
Asthma Consult
Does your child have asthma? Do you have questions about his/her treatment and management? We have appointments available for a full asthma consultation with our staff. Your consultation will include education on how asthma affects the airways, proper technique of inhalers or nebulizers, medication management, and an asthma plan tailored to your child's needs. Please call the office to set up your appointment!
Registered Dietician
Pat DiNunzio-Ruth is a licensed, registered dietician with over 30 years of experience in counseling individuals on nutritional issues, and she is seeing patients right here in our Harleysville office!
Pat is a graduate of Pennsylvania State University and completed a post-graduate clinical internship at Brigham and Women's Hospital in Boston, MA. Her professional experience includes work as a clinical dietician in hospitals, a consultant dietician for eating disorder treatment centers, and working with individuals in private and gastroenterology practices. She also serves as the dietician for the Grand New Youth Program at Grand View Hospital.
Pat enjoys working with families to promote changes in eating habits, addressing not only food intake but also eating behaviors and activity patterns. She strives to provide information on ways to nourish and nurture the body in a healthy way, identifying the specific needs of each individual and meeting your child's needs for growth and development.
Pat is a preferred provider for several insurance plans but there are a few plans that do not cover the cost of nutritional counseling by a registered dietician. She recommends calling the Member Services number on the front of your insurance card to ask them if services are covered, how many visits the plan will cover, if there are any exclusions and, if there is a copay for the service. If you do have a copay, this would be payable by check or cash at the time of the visit.
Pat is currently seeing patients every other Monday afternoon. Please call the front desk at our Sellersville office (215)257-2727 or our Harleysville office (215) 256-1999 for more information or to set up an appointment. She looks forward to working with you!